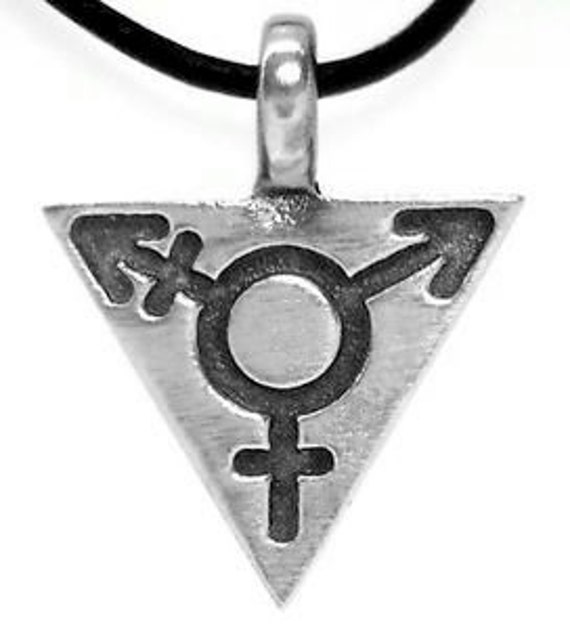 In yesterday's Cyrsti's Condo post:
Is That All There Is?
I showed this necklace Liz gave to me for Pride (and wherever I wanted to wear it.)
I was asked where she purchased it.
The answer is, she found it on a site called
Etsy
- no not
Ebay.
If you go their home page and type in "transgender"-you will get an option for jewelry. There are many but this one comes from a place called
Beach Side Jewelry Shop.
Liz preferred their work because they use pewter and have different designs for
Wiccan's
like her
!
If it matters,
the one I have is about 3/4's of the sample above and inside the inner circle is a stone of some sort. I love it!