Recently here in Cyrsti's Condo I have been writing about my first ever exploits in a fitness club.
Of course, in the winter months around O.H.I.O I don't have any problem with going in for my workout in baggy sweats, but of course I do have a goal.
The biggest is I need to be more agile and take off the 10 pounds or so I gained since I have felt better this year. The other is, I'm tired of wearing the baggy sweats into the fitness place- already.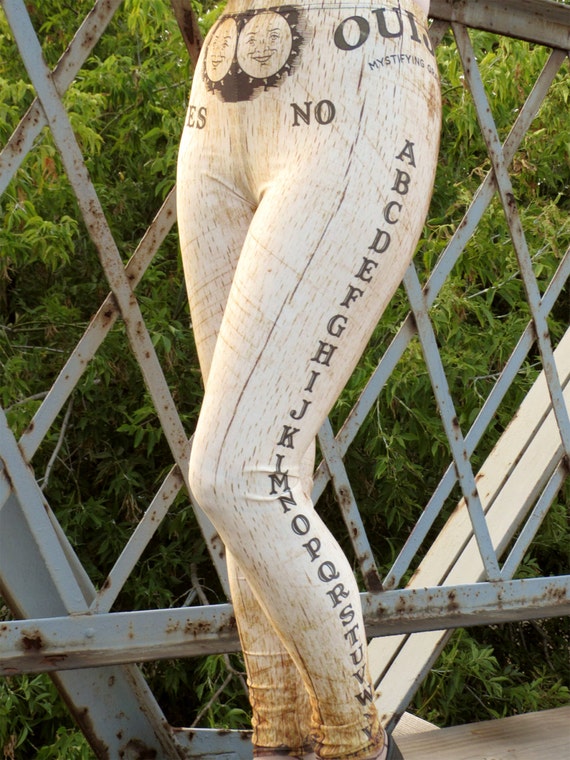 Plus, if my next step is Yoga, I need something more fun to wear..
Now, I would love to wear some of the many many fabulous workout leggings including ones on the left.
Before you think I have fallen off some sort of cliff on my head, I know I will need to find some sort of "T" top that come down far enough on my body to cover a very key area.
Those long tank tops are available, in fact I have one I wore last summer.
Of course I will keep you posted, between exercise machines.